BOX TOPS
Box Tops Mailbox
You can find this cute mailbox in the front office!
It's a fun place to put all of the box tops that you collect.
Don't forget to send your forms in with either the box tops glued or taped,
You can also send them in a baggie with your child's name and grade as we want to make sure that everyone is included in the raffle!
Box Tops
Each Box Top is worth 10¢ for our school
Don't toss 'em, Clip 'em! ✄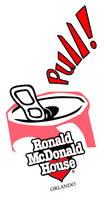 RMD pop tab 2
Save those pop tabs!
Don't forget to pass on your aluminum pop tabs. We donate them to Ronald McDonald Houses of Orlando to help fund the many services they provide to families and children. Send your pop tabs in baggies and we'll take care of the rest.